Jssglobal::Ex-Im Agency Trade
#
#




#
How You Can Build A Huge Network Marketing Business With A 4"x6"POSTCARD

.CLICK HERE
#Start Up Your Own BIZ. In 180 Countries @ No Cost In 2017! CLICK HERE# Get your ad INSTANTLY on 11,524++ websites for FREE: CLICK HERE# Buy/Sell(By Restaurants,Hotels,Bakeries,Mess,Motels,Inn,Chefs Etc) Food Items In India & Worldwide
CLICK HERE: #

Earn Huge Money With 15 Years Old Social Website.For Details And Joining FREE

CLICK HERE

#
Start Export / Import Agency Trade From Your Home in Spare Time ...
No Capital Investment Necessary..
For Further Details Go through The followings ....
JSS – OF – 1
EXPORT / IMPORT AGENCY TRADE MANUAL
There are so many business opportunities in the world. Export / Import Agency Trade is one among them, but it is having tremendous earning potential. At the moment there are wonderful opportunities for you being able to act as Export / Import Agent and trade internationally to earn money through the Commission on orders received from various countries of the world. The Commission on an Export / Import transaction may even be more than two years salary or income comparing many other types of trade. You can easily do such a business from your residence or office, even in sparetime. No Capital investment is necessary, since you will not Export / Import anything your self. Everything is done through Correspondence. Hence your expenditure will be mainly on the money for postage on Correspondence and stationery articles including business letter heads etc. You will work as an agent of the Exporters, Importers or manufacturers. There are thousands of items being exported from India and Imported in India. Similar is the case with other countries also.
Unfortunately most of us are not really business minded, and are not even aware that there exists such a simple method of world Trade, by means of which thousands of people all over the world including many in India have become successful businessmen. In USA nine out of every ten manufacturers, never actually export their goods overseas. They export their goods through agents, reducing their burden like correspondence, Follow up etc. In U.K. half of all Imports and Exports are handled by agents operating independently. When you consider that small independent agents operating alone handle billions of dollars in international transaction every year, then you may begin to realise just how huge the potential is for anyone with an eye on making a start in this business as an agent Similarly there is huge potential in India also. The big secret in this business is to build valuable business contacts both at home and overseas.
Our manual on Export / Import Agency trade will explain step by step procedure in doing Export / Import Agency Trade World Wide. This manual is useful for both New comers as well as established business houses.
If you are in any field, this manual will help you start or expand international business. It will explain you useful business hints, practical problems, Business ideas, How to write letters, Drafts of letters, method of obtaining addresses, Advertising procedure etc. After going through the manual you will know the entire procedure from start to finish. This will help you how to start, run and develop an Export / Import agency trade without any outside assistance. This gives you an idea of printing stationery, attractive office stationery – letter heads, which give good impression at first step. Small investment for printing and postage required in the beginning.
International Trading is possible with unlimited Export / Import business opportunities all over the World. Your Home is your office and your correspondence skill is a master key to open up world market. The cost of this useful Trade manual is Rs. 1200/- we are sure you will not miss this unique opportunity. We can assure you with all the emphasis at our commands that you will not get such practical guidance even if you spend thousands of rupees. If you send us. Rs.1200/- (FOR INDIA) AND US $ 18 (FOR OVERSEAS), We will send you the manual and by going through the manual you can start the business immediately.
PLEASE NOTE:
From the date of purchase of this manual, you can start your own Export/Import Agency Trade immediately With the instructions given in the Manual.It is 100% practical course to start this Business.From the date of purchase of this manual,You will get guidance from us for Six Months period in starting your own Export/Import Agency Trade without any Extra Charge. The Manual will be sent by E-Book(PDF File) Form.
--------------------------------------------
OUR ADDITIONAL OFFERS:
After You Buying The Manual We Will Give You The Following Offers:
(1) "INDIAN EXPORTERS DIRECTORY"-- Which Contains More Than 400 Addresses Of Indian Exporters With Their Products Of Export. PRICE--US$10/Rs600 We will Send It To You For US$5/Rs300(50% Concession). The Directory Is In The PDF File Form. We Will Send It To You Through Your E-Mail, If You Send US$5 Or Rs300 In Addition To The Manual Price US$18/Rs1200 (TOTAL--US$23/Rs1500).
NOTE: If You Don't Want The "INDIAN EXPORTERS DIRECTORY"- You Need Not Buy It. You Buy The MANUAL Only For US$18/Rs1200

(2) We Will Also Send You Free The Following Additional Supplements Related To Export/Import Business By Attachment In MS Word Form.
(A) EIAT ADDITIONAL: It Contains About 14 Indian Online Publications And 42 Overseas online Publications.You Can Use Them To Get Addresses Of Exporters,Importers And Submitting Your Business Advertisements.Some Publications Will allow Free Advertisement Also.
(B) INDIAN SUPPLIERS DIRECTORY: It Contains About 13 Websites From Which You Can Select Your Specific Indian Manufacturers/Suppliers/Exporters
(C) IMPORTERS DIRECTORY: It Contains About 17 Websites from Which You Can Find Buyers & Importers For Your Products Worldwide.
(D) GUIDELINES FOR DIRECT EXPORT: It Gives Guidelines For Direct Export. For An Agent,Even If It Is Not Needed,As Academic Interest, You can Go Through That And Know More Details About Export/Import Business.Developing Knowledge In Direct Export Is Good For Export/Import Agent Also.

(3) Your Up To 50 Words Classified Advertisement Excluding HEADING & CONTACT Details Will Be Displayed In Our Website JSSGLOBAL.COM In The Export/Import Category Page For One Year FREE From The Date Of Purchase Of This Manual.
PLEASE NOTE:
In INDIA After Buying This Manual,We Will Guide You Up To 6 Months FREE To Do "DIRECT EXPORT" Business If You Are Interested.

TESTIMONIALS
Dear Mr.Y.J.Raja
Your Manual With Guidance Is Very Useful For Me With respect To International Agency Trade.
Thanks
Naga Bhushan
Banglore(06-08-2016)
# Dear Sir,
I Have Gone Through Your Export Agency Manual And Found To Be Useful.
Thanks & Regards
S.Hariharan
Chennai

# Dear Mr.Y.J.Raja,
Your Trade Manual is very useful for me.I learn lot of it .
Thanks & Regards
Manish Patel
Ahmedabad
-----------------------

MODE OF PAYMENT

(A).Payment By Paypal, Alertpay or Int. Money Order,Bank Draft made in favour of
"J.S.SERVICES"
Payable at
THUCKALAY
OR
NAGERCOIL
or Indian M.O(in the following mailing address).
Paypal E-mail: vrmetilda@yahoo.co.in
Alertpay E-Mail: vrmetilda@yahoo.co.in
Mailing Address:
J.S.Services, 28/5A, Manali Junction, TVM Road, Thuckalay-629175, Tamilnadu,India.
Cell Number: +91-9488152740
E-Mail: jssg999@gmail.com

(B).Payment By Online Bank Transfer.
(1) State Bank Of India

For Indian Clients:
Simply Deposit Cash/Cheque Directly In India At Any Branch Of " STATE BANK OF INDIA".
Our Account Details:
Name Of Bank: State Bank Of India
Name Of Our Branch: Vadiveeswaram,Nagercoil-629001.
Account Name: JESU RAJA RETNAM
Account Number: 10621110118
Bank IFSC CODE: SBIN0005599
Use The IFSC Code And Send Money From Any Bank(Public& Private) From All Over India To Our Above Account.
OVERSEAS CLIENTS:
Bank SWIFT CODE: SBININBB456
You Can Send The Money Through SBI Net Banking System Also Using The Our Above Details.
Overseas Clients Use The Bank Swift Code And Send Money To Our Above Account from any country.
(2) Canara Bank
Name Of Bank: Canara Bank
Name Of Branch: Thuckalay
Account Name: J.S.SERVICES
Account Number: 0923201000736
IFSC Code: CNRB0000923(Using this Send from All over India Any Bank)
SWIFT Code: CNRBINBBBID (Canara Bank,International Division,Mumbai.From Mumbai Branch Direct to Our Branch At THUCKALAY To the Above Account Number)-This is for overseas Clients.

Note: After sending money Send Scanned Copy Of Deposit Slip Or Statement Page Of Transfer ID To our following E-mail:
jssg999@gmail.com
With Your Complete Details.
------------------------------------------------------------------------------------------------
International Trade Related Informations!
Fashion jewellery and handicraft expo to attract overseas buyers.
Date:
22-07-2016
Subject:
Fashion jewellery and handicraft expo to attract overseas buyers

GREATER NOIDA: Union minister of state for textiles Ajay Tamta opened the 9th edition of Indian Fashion Jewellery and Accessories Show (IFJAS-2016) at the Expo Centre and Mart in Greater Noida on Thursday. While international buyers from countries such as USA, UK, Canada, Australia France, Germany, Italy, Japan etc participating in the exhibition, 250 manufacturers and exhibitors from across India are also displaying their goods at the event to attract overseas buyers.

The three day event from July 21 - 23 is organized by Export Promotion Council for Handicrafts (EPCH) and seen as a major calendar event in promoting Gautam Budh Nagar as an industrial hub. The exhibition that mainly focuses on fashion products like clothes, jewellery and accessories will also showcase the widest range of materials, products and designs in five categories comprising fashion jewellery, semi precious jewellery, fashion accessories, hand bags and fancy, embroidered shoes, imitation jewellery and shawls.

Speaking on the occasion Tamta said that Indian exporters have shown good performance in increasing the exports of fashion jewellery and accessories, "yet they need to do more in maintaining quality, price and delivery of their products to face the competition from other countries." The aim of the exhibition, according to Dinesh Kumar, chairman EPCH is to provide a global platform for the Fashion Jewellery and Accessories sector of India so as to make a dent into the 16.3 billion-dollar world market and increase India's share in this segment which is negligible at present.

Describing it an important part of India's export basket, Rakesh Kumar, executive director EPCH, stated that "India's exports of fashion jewellery and accessories in the year 2015-16 was to the tune of Rs. 2755 crores, but still its share in the world market is very less and holding IFJAS is part of Council's drive to promote and expand horizons of key verticals of the handicrafts sector which has tremendous potential to expand further," said Kumar.

According to Rakesh Kumar ED, EPCH one of the highlights of IFJAS 2016 is setting up a theme based 'Trend Pick' under which new product range developed by participants of IFJAS for Autumn-Winter 2016 and Spring Summer 2017 will be on display. "This will also provide trend mood boards for Spring Summer 2017 facilitating exporters and buyers to understand general focus for fashion accessories and prints," said Kumar. Another highlight of the event is setting up of Young Designers Forum for providing business opportunities to upcoming designers for fashion jewellery sector.

Apart from this, a special Focus Pavilion for North Eastern, Eastern and Western regions of India were on display with entrepreneurs from these regions displaying their products. With top importing nations for jewellery in the world being USA, Germany, UK, France, Japan, Switzerland, Netherlands, Canada, Belgium, Hong Kong, Spain, Australia, Italy and Latin American, Indian manufacturers hope to expand their horizons with this exhibition.

According to Kumar, exports of fashion jewellery and accessories from India went up from Rs. 2502 crore in 2014-15 to Rs. 2755 crores (US million $ 421) in 2015-16 registering a growth of 10.10%. While applauding the employment generating efforts for artisans and craftpersons in villages and livelihood to their families, Tamta suggested that new crafts be introduced in order to generate sustained employment opportunities.

He further stressed on the development of crafts of Himalayan region such as promoting the North East. In order to provide insight into latest trends, forecast and online opportunities, seminars on trends for Spring Summer 2017 will also be held on July 22.

Source : timesofindia.indiatimes.com
#
India's $500 bn Export target for 2014 acheivable:PHD Chamber
!#
India-China trade to touch $100 bn in 4 yrs: ASSOCHAM
!#
Poor competitiveness shreds apparel Exports(India)
!#
Rs1700-Cr Diwali Bonanza For Exporters
!#
Exports Continue the Robust Growth At 36.3% (India)
!
_



#

India's grape growers expect record exports this season (11-12-2015 )
The country's grape growers are expecting a good export season this year. According to an estimate, India is likely to export 2 lakh tonne grapes if the weather holds up in the main growing regions.
The country had exported 1.12 lakh tonne grapes in the last season and a record 1.92 lakh tonne in 2013-14.
According to Jagannath Khapre, president, All India Grape Exporters Association, nearly 2 lakh tonne of grapes are expected to be exported from the country this year. " New markets are opening up to Indian grapes. Canada, Australia and Russia have shown their interests in grapes from India," he said.
"Harvesting has begun at some vineyards in Nashik and some flowering has been destroyed owing to rains. Around 10% of the crop has experienced cracking. But this should not impact the export scenario," he said.
Farmers have begun registering with Apeda under GrapeNet, the online platform. So far there have been some 25,547 registrations from Maharashtra and 31 registrations from Karnataka, officials from the State Horticulture Department said. There were some 25,000 registrations on GrapeNet for export last year and the numbers have marginally gone up this year, officials said.
From Nashik alone there have been 22,034 registrations while Sangli reported 1,035 registrations, Pune had 758 registrations, Solapur- 770 and Satara reported 326 registrations. Both Apeda and horticulture officials expect the registration numbers to go up to 30,000.
Nashik district is the largest producer of grapes with nearly 1.75 lakh acres under vineyards, while total acreage in Maharashtra is around 2.50 lakh acres. This year too, acreage is unlikely to change and has, in fact, risen by around 1-2%, Khapre said. According to him, new markets such as Russia and China also led to overall growth in grape export. Prices in the domestic market touched R30-35 per kg last year while the overseas markets commanded prices between R60-65 per kg.
Khapre said that there has been some cases of cracking of grapes after the recent spell of rains in north Nashik where harvesting has begun. However, this should not affect export as yet, he said. Around 60,000 tonne is expected to be exported to European Union .
Canada has granted market access for the Indian fresh grapes. This follows the recent Indo-Canadian bilateral discussions held in New Delhi. However, the Indian exporters will be able to take advantage of this development only from the next season. Canada will open a new market for the Indian exporters, who have been mainly shipping the fresh grapes to European countries. But Canada has imposed conditions that exporters have to register the vineyards and pack houses, and maintain traceability.
The Netherlands is the largest buyer of Indian fresh grapes, accounting for more than half of the exports, followed by the United Kingdom and Germany. The Indian fresh grape exports for the recently-ended 2015 season were down by 36%, with multiple spells of hailstorms and unseasonal rains impacting the output in the key growing regions of Maharashtra.
According to GrapeNet, the Indian shipments for the 2015 season were down at 3,288 containers against 5,108 containers in the corresponding previous year. In terms of volumes, the exports this year were estimated at 41,783 tonne against last year's 65,611 tonne.
Maharashtra contributes 90% of total grape export. Around 70% of its grape export comes from Nashik. Last year, the Nashik and Sangli regions exported one lakh tonne of grapes to over 19 countries, including the maiden consignment to Russia.
Source : financialexpress.com
#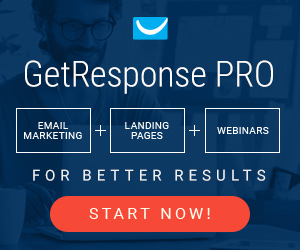 #
Get your ad INSTANTLY on 11,524++ websites for FREE:CLICK HERE
#
Earn Huge Money With 15 Years Old Social Website.For Details And Joining FREE
CLICK HERE
#
#
#
#
LOSE WEIGHT PRODUCT#STOP HAIR LOSS
#
Buy

FLIPKART,SNAPDEAL & AMAZON

Products By

CLICKING LINKS/BANNERS

Found In WEBSITE

JSSGLOBAL.COM

& Get FREE Follow Up Service From Us.To Contact Us

CLICK HERE:
#
#Buy Snapdeal Products.CLICK HERE:#Buy AMAZON.IN Products.CLICK HERE:#
#
#
#

# REVERSE YOUR DIABETES IN 21 DAYS !

# Directory Of Legitimate Wholesale Designer Handbag Suppliers!

# How To Get A Good Night's Sleep Without Drugs?

# Vision Without Glasses+ 3 Special Bonuses!

#
WEIGHT LOSS PRODUCT:
#

# STOP HAIR LOSS PRODUCT
:
#
Attention To Importers!
We Supply Home Furnishing Items,Kid's Apparels,Men's Apparels,Women's Apparels,Infant Garments,Uniforms,T-Shirts,Ladies Leather Hand Bags Etc From India.Interested Importers With Their Specific Required Items Contact J.S.Services.Cell: +91-9976627882 E-Mail: jssg999@gmail.com